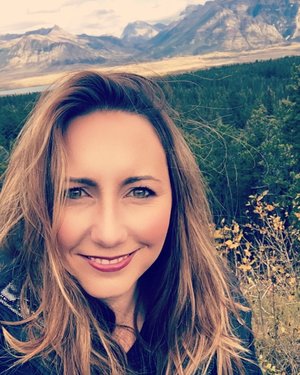 Since the first time Jocelyn heard about Mother Teresa while sitting in her third-grade classroom at West Union Elementary School, she has consciously wanted to be a difference maker in this world. She can still vividly remember the awe and inspiration she felt when seeing the kindness in the eyes of a woman dawning a white veil with blue stripes in one of her history books, and although their paths would be much different, she knew then and there that she wanted to be a source of love and compassion in a sometimes dark and lonely world.
Fast forward into adulthood and Jocelyn isn't a patron saint, but she still has the same love and compassion for humanity and the same strong desire to make the world a better place. Jocelyn is someone who sees a need and fills it. Whether starting a non-profit at 22 to benefit a young girl with cancer, coaching volleyball in her local community or writing to families who've lost their dad each year on the anniversary of her own father's death, Jocelyn exemplifies care and concern for others, and her efforts align her perfectly with the mission of Optimal Impact Group.
It also helps that she has a natural aptitude for business and an eye for creative design, which she uses to create content for programs and services here at Optimal Impact Group.
Prior to her time here, Jocelyn owned and operated a successful salon for 14 years.
In her free time, Jocelyn enjoys spending time with her husband and the love of her life, Jason, and their three wonderful children, Kali, Landon and Baylor. Most weekends you can find Jocelyn on the sidelines of a field or in the stands of a gymnasium coaching or cheering on one of her kids.